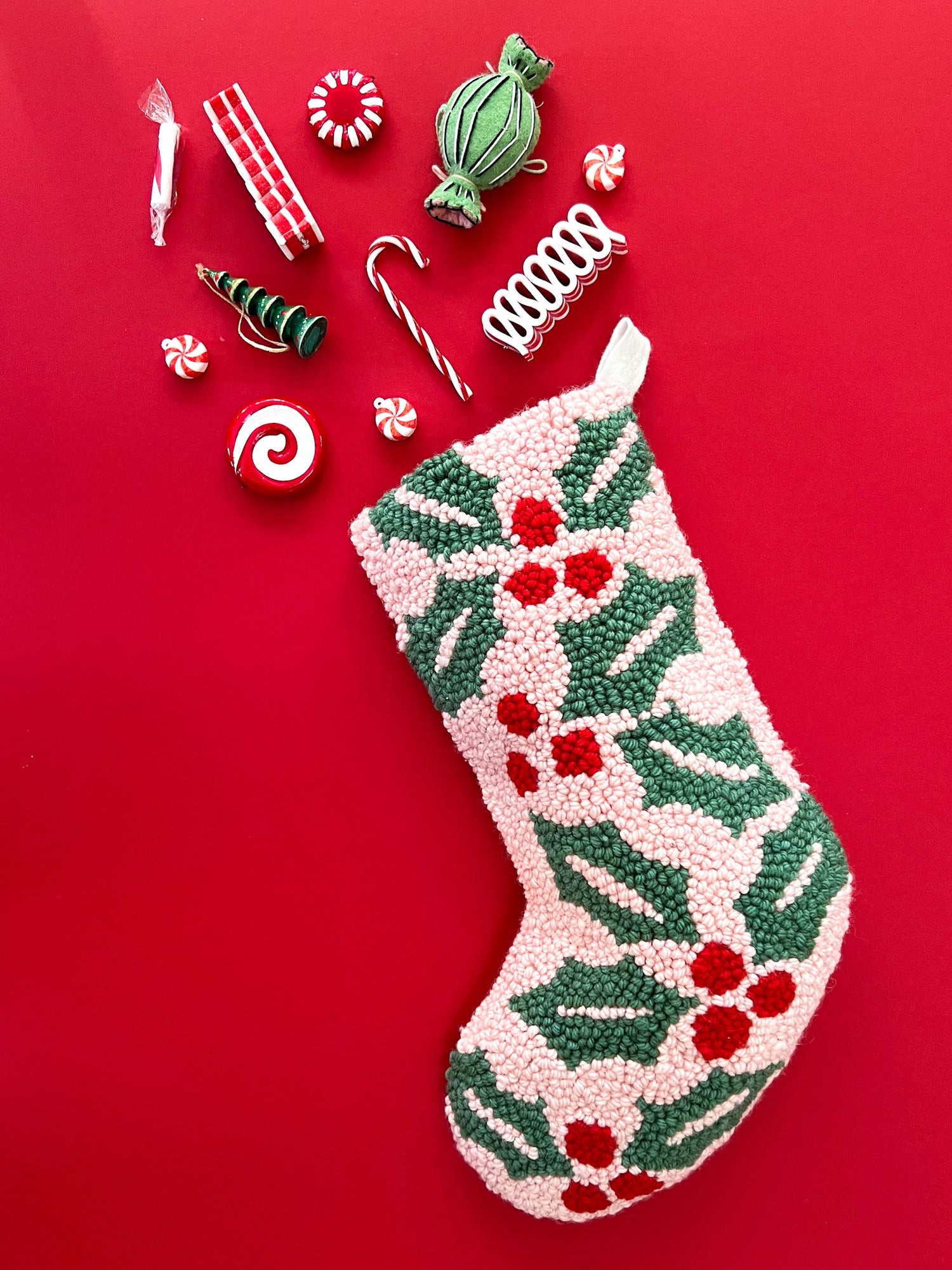 Making Made Merry!
Cozy up and get ready to craft adorable punch needle Christmas stockings that will twinkle toe-to-toe with all the lights of the holiday season.
The easy-to-follow instructions will guide you stitch-by-stitch so even the most novice of hands can craft with confidence.
Let's sprinkle a little festive fun into our yarns and needles, creating not just a stocking, but a tradition as cozy and warm as the stockings that will soon grace your mantle!
Regular price

Sale price

$29.99 USD

Unit price

per

Regular price

$125.00 USD

Regular price

Sale price

$125.00 USD

Unit price

per
Two Purchase Options Tailored Just for You!
We understand that everyone's needs are different! That's why we've created two purchase options for you.
Option 1: Digital-Only Experience ($29)
If you're already equipped with the necessary materials, our digital-only option is perfect for you! Our self-paced, comprehensive step-by-step video tutorials and a handy digital workbook will guide you in creating your very own Punch Needle Stockings from the comfort of your home.
Course Only
Option 2: Course + Base Materials ($125)
For a truly immersive experience, choose our kit option. This incredible deal includes the base materials you need to create your stockings, along with an option to add on the extras you may need like an Oxford #8 Needle and Gripper Frame!
You'll also get a printed project guide, patterns and access to the step-by-step videos!
Indulge in the convenience of receiving everything at your doorstep, ready to spark your creativity. With the kit, you'll have an array of high-quality supplies at your fingertips, ensuring a seamless and delightful journey from start to finish.
Course + Kit
FAQ
Who is this course for?

This course has been designed with absolute beginners in mind, so if this is your first punch needle project you'll receive all the instruction you need to start making! But this course is also great for seasoned crafters who want to stretch their skills.
What Materials Will I Need?

The course Project Guide includes a complete list of all the materials you will need to make the stockings, but we recommend having an Oxford #8 regular needle, rug yarn, monks cloth and gripper frame as the base materials.
How Long Will the Course Take to Complete?

On average most punchers will be able to watch the videos and make the stockings over the course of a weekend, but since you always have access to the tutorials you can pace yourself as you need!
How Do I Watch the Course?

Upon purchase you will receive a link with both the digital project guide and a link to the videos. (Make sure you enter your email at checkout!) You can save the project guide to your computer, device or cloud storage and you'll have access to it forever! You can work at your own pace. Inside the guide are the links and passwords to the videos.
Can I Sell What I Make?

Patterns, videos, written instructions, photos, and pdf designs are copyright. If you purchased this course and create the project, you are more than welcome to sell the piece if you wish. Please do not purchase my course and share/sell the techniques or patterns via YouTube, Instagram Stories/Posts, Workshops, etc. I only ask that while you are showing off your amazing new skills, you send anyone who is interested in learning my way, instead. 
What is the Return or Cancellation Policy?

Due to the nature of digital products we are unable to offer returns or exchanges. However, if you are having an issue with the course please reach out hello@theurbanacres.com